Recently, I self identified as a left libertarian.  I have been asked what a "left libertarian" is.  This is a frequent question by those who associate libertarianism with social conservatism and the right of the single-axis political spectrum.
The following is my personal take on politics, the concepts of libertarianism and essentially "who I am".  Please understand that others will, of course, define terms differently, depending on how it suits their worldview.  (Words appear to have no absolute meanings in the age of the internet.)
The political spectrum as I understand it
To be able to understand what I mean when I say left libertarianism, some background and terminology need to take place.  The political spectrum is really broken down into three axes.  Social (progressive <-> conservative), economic (laissez faire <-> planned) and intervention (libertarian <-> authoritarian).
Social progressives believe that everyone is equal and we should not be allowed to group people and then discriminate against them.  Discrimination can be in the form of organization, economic isolation, refusal of service or physical or psychological harm.  I am strongly socially progressive, as are most left libertarians.
Social regressives believe that some people are worth more than others and/or that we should have the right to group people and then discriminate against them.  This is a strongly authoritarian view on both the left and the right.  They differ mainly on who they'd like to be the outgroup.
Authoritarians – whether left or right – believe that state power should be used to enforce moral beliefs.  This ties in closely with social regression.  Outlaw abortions, outlaw homosexuality, so on and so forth.  The authoritarian left, for example, typically has strong moral beliefs regarding things like GMOs, nuclear power and so forth.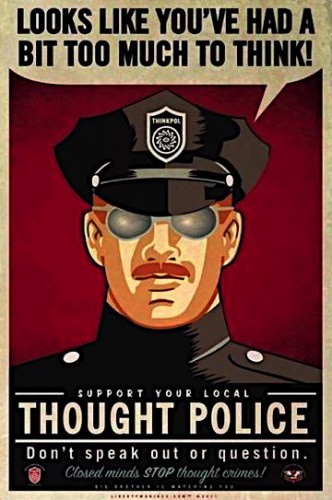 Libertarians – whether left or right – believe that the state should interfere in the life of the individual as little as humanly possible.  Libertarians believe that, by and large, people should be allowed to do whatever they want to do
Left libertarians and right libertarians tend to split predominantly upon along economic grounds.  Both groups believe strongly in market economies, but left libertarians believe in regulated markets for some verticals, with state control of certain key industries.  Most right libertarians believe very hard core in Randian laissez faire economics.
Three views of libertarianism
Personally, I view the difference as that between those who believe in evidence-based legislation and regulation and those who believe in an ideologically "pure" form of capitalism that is for all intents and purposes a religion.
There is another form of so-called "right libertarian" that isn't libertarian at all.  These false right libertarians are actually nothing more than hypocritical authoritarian bigots using the term "libertarian" to refer to freedom only for the group with which they self-identify.
These false right libertarians are violently against anyone interfering in their lives or telling them what to do, but demand the "right" to dictate what others may/may not do.  The classic example is the individual who protests the building of a mosque but rallies to demand Christian prayers be said every day in school.  Or the individual who protests against public social services for children but demands women not have the right to an abortion.
Believing in "one rule for us, another for them" isn't libertarianism.  It is bigotry and authoritarianism.
My own beliefs
As a left libertarian I believe that some services are "natural monopolies" that can only be provided either by the state, or by the free market in the context of a heavily regulated environment.  These would include things like national defense, fire protection, education, utilities (power/heat/telecommunications) food (see: lethal pet food, poisoned baby food, etc), parks and recreation, social security/basic income and health care.
We pay taxes and we receive these services.  We also pay taxes to ensure oversight and regulation in areas commerce where industry has proven they are willing to overlook externalities in their business model.  These include things like environmental regulation.  (Not poisoning our drinking water is usually good, and not something industry has a history of giving fvcks about.)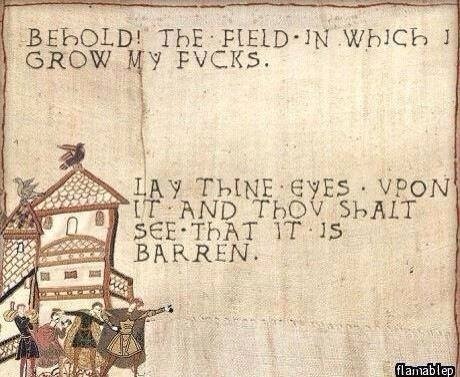 In essence, the "left" part of left libertarianism means that I understand important concepts like The Prisoner's Dilemma, The Tragedy Of The Commons and that both corporations and individuals are not rational actors in an economic sense.  (The myth of "enlightened self interest" is just that.)
Thus the existence of a social contract whereby we voluntarily surrender part of our individual freedom – in the form of taxes – in order to receive a greater benefit collectively than we could ever achieve through individual irrational investment and uncoordinated selfishness.  (My hobby: getting a bunch of left libertarians together so we can all argue about what parts of that social contract are required.)
What sets me (and other left libertarians) apart from other "leftists" is that I emphatically and overwhelmingly believe that, where not absolutely necessary for the state to intervene, the state should keep its nose out of all of our business.  I don't believe the state should be used to force others to comply with a particular group's moral beliefs.  Regardless of the group.
Let's look at some examples.
The war on drugs: taken in moderation, many – if not most – illicit substances have benefits for the majority of people.  The problem, however, is that they can do very bad things to a minority.  Education – not prohibition – is the answer here.  Portugal has proven this.  America's prison system has shown what happens under the prohibition model.
Censorship: this is a complicated topic.  For the most part, I believe in freedom of speech.  The big exception is incitement of violence.  At some point speech does become a very real and present threat to public safety and action should be taken.  In accordance with my libertarian view speech should be pretty extreme before the state steps in to censor it.  Extreme enough that even in nations of a billion people (such as India) they can be handled on a case-by-case basis.
Insurance: Insurance is an example not a lot of people think about when talking about libertarianism, but it serves as a great example of where different interpretations can and do clash.  For the right libertarian the ideological purity of unregulated capitalism holds primacy, so they would allow insurance companies to discriminate based on gender, etc.  As a left libertarian, I believe that equality holds primacy and thus accept regulation of the insurance industry to ensure everyone is treated equally.
Spying: I believe governments shouldn't spy on their people.  Nor on the civilian population of allies.  Too often has this sort of power been used not to protect against existential threats such as terrorism, but to seek out political dissidents and silence them.  The price of freedom is eternal vigilance.  That vigilance is not the burden of the state, seeking to protect its own power, but the burden of the individual to protect against the undue expansion and misuse of state power.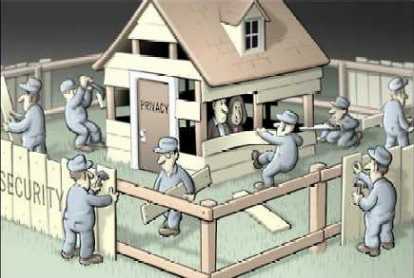 I could go on for quite some time, but I think you get the drift.
Thoughts on localism
Government encroachment on individuals is arguably more impactful the smaller you go.  The condo board has a greater chance of interfering in your daily life than the federal government.  Similarly, the condo board is far more likely to be interested in what you, personally, are up to than would be your federal government.
Here – as with anywhere else – the discussion is one of balance between the common good and the rights of the individual.
For example, it is rational and supported by evidence that laws exist requiring individuals and corporations to shovel any public sidewalks on their property within X hours of a snowfall.  This is a clear health and safety issue.  Left unchecked, unshoveled walks become icy and dangerous.
Part of the social contract is that we give up our "right" to be lazy douchecanoes and shovel our walks for the common good.  There are other possible ways this social contract could be handled.  Taxes for shoveling could be levied communally and all public walks be handled by the municipality.
What is irrational and not backed by evidence is a social policy of leaving the walks unshoveled, or leaving it up to the individual to shovel "if they feel like it".  Such a social policy would also be highly discriminatory.  While young, wealthy and able-bodied individuals might be able to afford the right clothing and tools to safely navigate a city of unshoveled walks, a significant percentage of the population could not.
Thus a minor surrender of individual liberty (a requirement to shovel walks or the paying of taxes to have them shoveled) results in greater liberty for the majority and prevents an unacceptable instance of "one rule for us, another rule for them".
A converse example is that of condo board regulations against air conditioners.  Most cities have laws about volume levels emanating from individual properties.  X decibels until 11pm, for example, and then Y decibels until 8am.  Assuming that these laws were implemented as the result of a rational and evidence-based approach then condo boards should have no call to ban air conditioners that do not breach these laws as there is no evidence to support a rational appeal for restricting the individual for the common good.
Despite this, almost all condo boards claim the right to control the installation of air conditioners.  Some will allow you your air conditioner if you "get permission".  The granting of this permission is all to often arbitrary and rational for denial or acceptance unevenly applied.  This is abuse of power.
Some condo boards will simply allow no air conditioners at all, though not because of noise regulation; they instead use aesthetics as a rationale.
All of these condo board examples are what I would consider unacceptable infringements upon individual liberty, despite the fact that they are occurring from the most local source of extra-household authority I can think of.  Locality doesn't guarantee fairness, justice, equality or even that the individual has an equal (or any) say.
The condo board example was picked deliberately because it is a controversial edge case.  When we buy a condo we are presumed to be fully aware of the rules.  If the rules are put in place we are presumed to have a say in the creation of those rules.
Anyone who has bought into a condo and lived with the arbitrary rulemaking and enforcement typical of such entities will know that both full initial disclosure on purchase and ability to affect the creation/enforcement of rules are actually rarely true.
The very personal scope of impact combined with the statistical likelihood of both mild corruption and a lack of any effective oversight make condo boards a great place to stop and ponder about the level of regulatory intervention in the lives of individuals that is acceptable.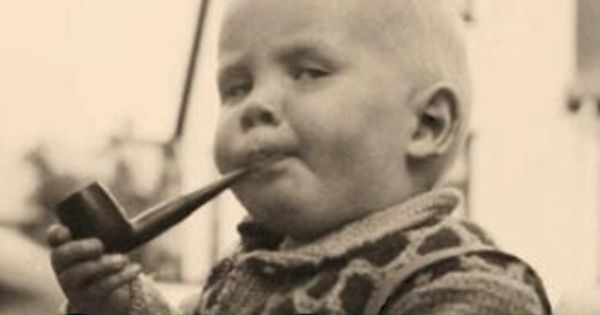 As you might expect, a narrative that points out the susceptibility of local regulatory bodies to overreach doesn't play well with the false "right libertarians" who are actually bigoted authoritarians.   These frequently champion localism blindly specifically because it allows the creation of enclaves of exclusion.
False right libertarians view keeping outgroups away from them and the places they want to be as an important part of their personal liberty and thus typically demand the ability to discriminate and restrict others based upon local legislation.
The localism issue is also a point of contention for true right libertarians.  They are typically very much against government interference in the life of the individual.  Yet part of what they view as the rights of the individual is the right to voluntarily form groups, cliques and so forth that decide what the rules of everyday life are going to be.
Unfortunately, in reality, we don't all get to choice which groups we're part of and thus the rules to which we are subject.  This is what causes me depart from the own-group-centric view of right libertarians.
The right to choose
As a left libertarian, I am sympathetic to the right libertarian viewpoint, but also bear in mind the rights of those who don't get to choose.
The false right libertarian concerns himself with the idea that your right to swing ends at the tip of his nose.
The true right libertarian believes that not only does your right to swing ends at the tip of his nose, but that his right to swing ends at the tip of your nose.
The left libertarian believes that not only are our rights to swing bounded by the tips of one another's noses, but also concerns himself with the fact most of us don't have a say in the rules, regulations and laws under which we live.
As this discussion is about my own beliefs, I will use myself as an example.  I am a Canadian.  I did not choose to be a Canadian.  My nationality, citizenship, all of its attendant laws, social contracts, international perceptions and more were thrust upon me.
I was born in the city of Edmonton, Alberta, and I have never been in a position where I could live anywhere else.  I have never had the money to move.  If I wanted a job (generally considered requisite to reliably obtain shelter and food so as to survive our winters) I had to get an education, and ultimately a car.  This required crushing debt that I am still paying.
I did not vote for the people who created Canada's constitution, nor the overwhelming majority of our laws.  I had no say in the creation of the regulations and so forth that govern much of my life.
If I do not obey these laws, then I will be fined or even ordered to jail.  If I don't pay the fines or I refuse to voluntarily go to jail then people with guns will give me a choice: go to jail or die.  I live under laws imposed upon me under threat of death.
What is important to remember is that those who come after me will also live under laws imposed upon them under threat of death.  Laws that my decisions will affect.  Whether those decisions be action (such as voting, protesting, agitating, etc) or apathy, my choices have played will play a role in creating or affirming laws.  Or, through apathy, simply not altering the extant.
The importance of apathy cannot be overstated.  I firmly believe that – politically, at least – silence is consent.  Choosing not to speak out when confronted with the unethical, corrupt, egregious or atrocious is to condone those acts.  The future is shaped at least in part through our acts of will.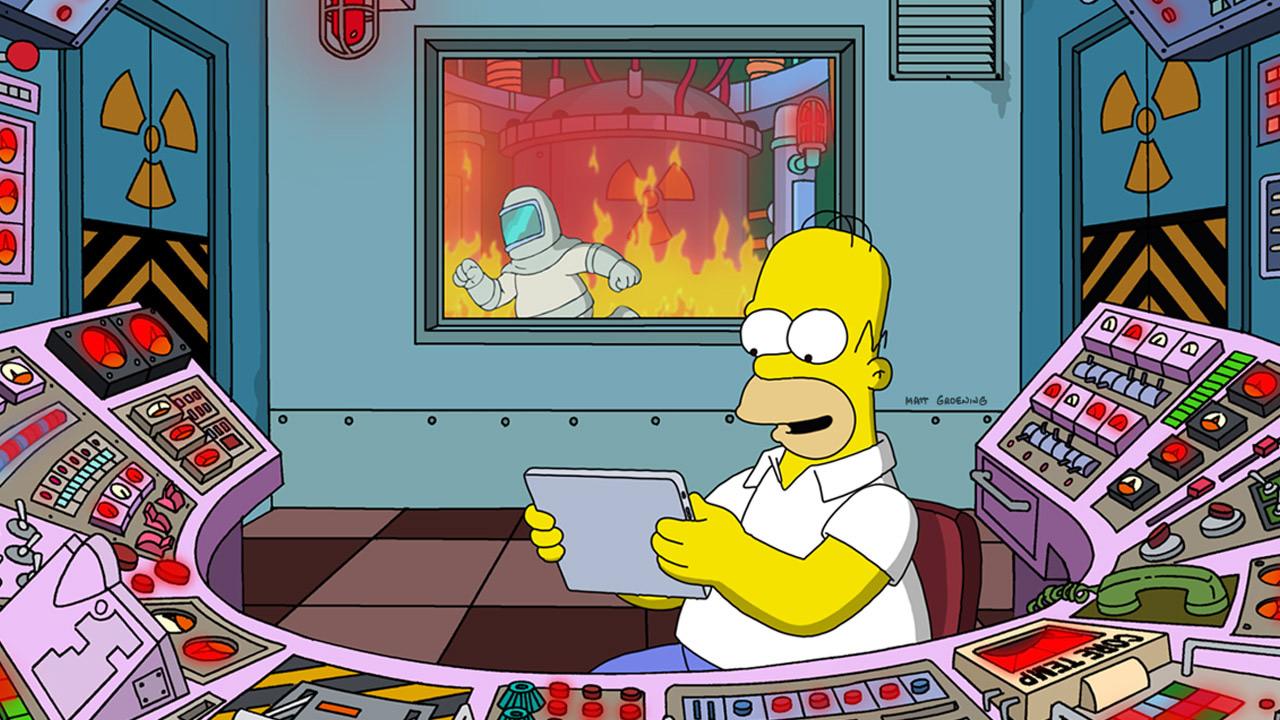 Currently, this idea of the rule of law is the most stable society we know of, so it is unlikely to change any time in the next several generations.  While it is easy to chafe at the restrictions imposed by this societal structure, we also bear the burden of responsibility for shaping the regulatory environment of the future.
I thusly concern myself with electing people who will agitate for the lowest possible number of laws.  I strive for laws that will intrude as little as possible into our lives while still bearing in mind that those laws impact not only myself and people "like me", but everyone to whom they apply.
We will never make perfect laws.  We will never find the perfect balance.  We can never perfectly predict the future.  The best we can do is use a strongly rational and evidence-based approach and hope that we get it right most of the time.  Science, logic, evidence and compassion are the best tools we currently have at our disposal.
Equality and evidence then are key.  For myself to feel that laws are just, but also so that the legacy I am creating is fair, just and honest.  Freedom for me and for thee; today and forever more.
That is what it means – to me at least – to be a left libertarian.